At the crossroads of a police series and a detective game "Detective Avenue" begins on April 4th 2011. The winner of the 2010 Orange Creation Workshops, this is a natively transmedia project on tv, web and mobile. The producers (Alain Degove and Laurent Guérin from Murmures Productions) and the Orange teams in charge of Games and Transmedia (Jean-François Rodriguez, Morgan Bouchet, Mickael Ivorra) tell us about the construction and implementation of this multiplatform experience, which should get people talking.
Synopsis
Detective Avenue invites internet users to participate in an investigation let by Gaëlle, the heroine of the webseries. Her sister was found dead in her apartment and the perpetrator seems to be someone from her building. Gaëlle therefore moves in among them to lead her investigation and discover the truth. A sort of interactive online « Cluedo » interactif et online…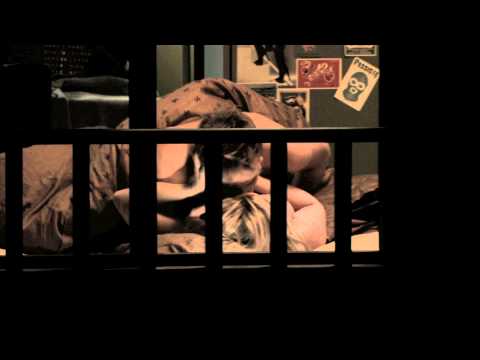 Transmedia system
The internet user/player is at the heart of the project. For 5 weeks, he'll be able to view 58 episodes of 1 to 3 minutes. Located on the official site, these episodes are aired daily and will unlock clues and mini-games aimed at developing internet user participation and commitment to help Gaëlle solve the mystery : text messages, iPhone application, emails, interactive voice server will all be used.
Additional clues to progress in the investigation will be available via text messages (3€ for 8 texts) or on social networks. The free iPhone application will allow people to find out even more about the suspects by offering additional video content and clues to find in real life, thanks to a geo-localization game around Orange shops.
Each challenge won by the player will be rewarded through a point system. At the end of the first round of the series, on May 10th 2011, the three players with the best scores will be rewarded with a gift (LG Infinia 55 inches 3D TV, Sony VAIO computer, Canon camera).
Detective Avenue will also be very present on social networks (Dailymotion, Youtube, Twitter…) like Facebook. One of the channels of Orange TV will be dedicated to the airing and promotion of the series.
Additional information on the website Web Television Observer
A real evolution for the world of production
Writing and developing a transmedia program requires many changes to classic production models.
New production competencies must be acquired and the teams surrounding the producer must also evolve, as explained by Laurent Guérin:
The Detective Avenue production crew is composed of 20 people, including actors, for a period of 3 weeks. The transmedia team is composed of 20 people for a period of one year. Game designer, experience designer, project leader, technical director, graphic designer, photographer, ergonomist, creative writer, developer, webmaster, beta tester, community manager, etc. It's like putting an orchestra to work, piece by piece, with the right scores
The writing is also different from the usual linear codes, Alain Degove (Murmures Productions) explains: "We're at the very beginning of narratives where we don't show everything onscreen in a linear way. It's a way of writing that requires an enormous amount of creativity and a real global vision from authors, producers and the director, while making sure to avoid useless distractions that could lose the audience"
Audience participation is one of the key elements of Detective Avenue. The Orange transmedia teams participated in implementing this strategy, inspired, among other things, by models from the world of videogames : for Mickael Ivorra (Orange Transmedia department)
Transmedia experiences can pick and choose elements of inspiration in the rules, mechanisms and know how of the gaming world. "Casual" games and social games often have simple but fun accessibility models"… Morgan Bouchet adds "We've noticed that games have an increasing presence in traditional media and even in consumers' daily lives(gamification)
New business models and new technologies

The participation of Orange on such a project is justified by the group's know how in terms of distribution, entertainment and multi-screen games, but also of telecoms and technologies. The use of technologies and networks to enrich the narration of a fiction program is not yet very democratic, it's a real research and development experience taking place through transmedia experiences like this one, as explained by Morgan Bouchet (Transmedia and Social Media VP): "We're working with our France Telecom/Orange R&D teams to develop the tools and applications necessary to accompany producers, TV channels, distributors or authors in these new types of narratives and interactions, allowing them to create a simplified, coherent and innovative presence on the new screens that surround us"
But is mixing storytelling, telecom tools, applications, networks and platforms accessible to any producer ? For Jean-François Rodriquez
Let's remember that telecom tools are also the audience's entertainment tools, transmedia is a natural extension of literature, cinema and television, which any producer and distributor should implement in order to develop "attention" and "commitment" in a connected and multitasking generation
Another notable characteristic : Detective Avenue was conceived as an exportable (and therefore resalable) ready to use, transmedia system. Laurent Guérin explains: "Detective Avenue is built around a game engine whose vocation is to be able to welcome new projects and therefore start making scale savings on production costs"
For those who want to dive right in and concretely discover this transmedia project, go to www.detective-avenue.com and the series' Facebook page.
Update 2012 : Detective Avenue Case Study


Detective Avenue – Case Study (english version) par Transmedialab